There's no question the pandemic has resulted in the need for digital transformation at break-neck speed.  However quick you had to jump, guests still expect a seamless experience.  Having slow load times, looking off-brand, or an overall "clunky" experience can have devastating results for brands who have been forced to move into the digital space.
Based on a consumer survey from Decibel, bad digital experiences are costing brands significant revenue, as 95% of the consumers surveyed will leave an e-commerce or brand site if they are frustrated by the experience in any way.
Additionally, other findings show that even if a consumer loves a brand, 60% will go somewhere else if they are having a negative experience online.
With restaurants being thrust into the digital space over the past 18 months, it's imperative you provide your guests with a branded, seamless experience when they order and pay online — whether that's offsite or in the dining room.  That's where OneDine comes in to save the day.
OneDine's platform makes it easy to make sure your branding is consistent in the digital world – all without having to hire expensive ad firms or graphic designers. This provides a cohesive experience for your guest, and ensures brand consistency throughout every interaction.
Brands can quickly and easily modify:
Logos
Colors
Fonts
Product photos
…and so much more!
Additionally, with OneDine being a web app, there are no apps for guests to download — it's truly a win-win!
Check out a few examples of branding on OneDine.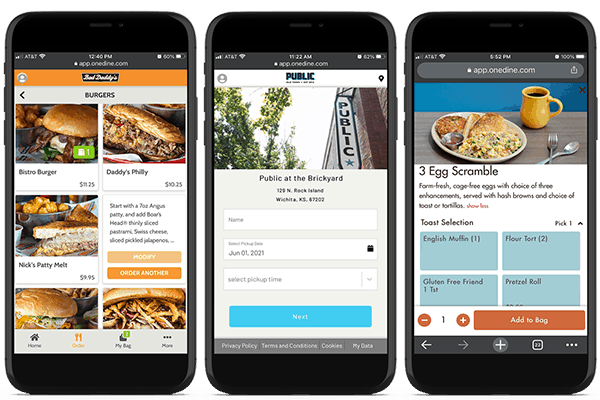 Learn how easy it is to get your brand live on OneDine!  Contact us for a demo or call at 888.551.DINE.